Dream yoga is a way to go beyond lucid dreaming. When you know how to wake up in your dreams, you transform sleep into a window to the deepest experiences of reality. In this short introductory video, I give a brief background into dream yoga.
I discuss how people that meditate regularly have more lucid dreams and show you techniques to induce lucid dreams.  The difference between lucid dreaming and dream yoga is that with lucid dreaming, there is no yoga – or spiritual practice. Lucid dreaming, as fun as it is, will not wake you up in the spiritual sense.
If you want to take a deep dive into dream yoga, check out my book or 6 CD set: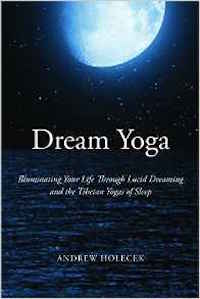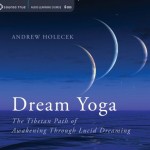 Subscribe To Andrew's Mailing List
Join our mailing list to receive the latest news and updates from Andrew.