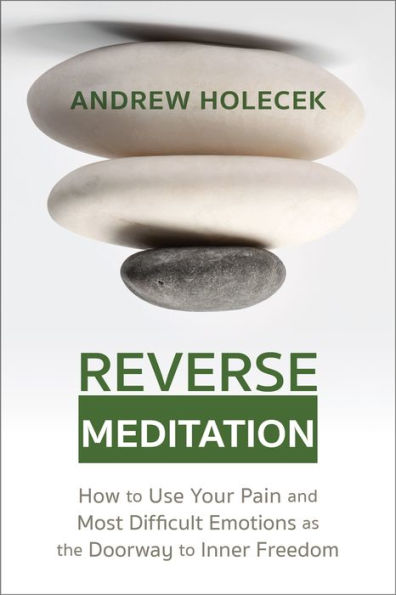 Reverse Meditation: How to Use Your Pain and Most Difficult Emotions as the Doorway to Inner Freedom, published by Sounds True, introduces a set of practices that can revolutionize the way you relate to the difficulties of life. These meditations, never presented before, show you how to transform obstacle into opportunity. Reverse Meditation gradually prepares the ground by establishing the right view, drawing on the world's wisdom traditions to support this unique journey. It then introduces a series of formal meditations, conjoined with brief contemplations and "meditation snacks," that slowly expands the mind and heart of the reader to allow for the embrace of the four stages of reverse meditation proper. 
The book is for anyone wanting to bring powerful emotions, and physical challenges, onto the path of psychological and spiritual growth. By putting your meditation into reverse, you will find yourself going forward. Situations that previously held you back can now accelerate your development.  
Release Date: July 11. Pre-order now from your favorite bookseller including:
Amazon | Barnes & Noble | Goodreads | IndieBound | Books-A-Million
Having been a dental surgeon well versed in clinical approaches to pain, Andrew is a spiritual teacher with decades of experience in meditative approaches to hardship. Reverse Meditation offers a broad-spectrum set of methods that will enable you to relate to any unwanted experience in a liberating new light.
Reverse Meditation will challenge you, stretch you, and eventually open you to the point where any possible experience can be embraced as fuel for the path. This is a book for those who don't want to waste a moment in life, even when that moment is bitter. The qualities nurtured through Reverse Meditation can then be used to help others who are suffering, and the world at large, during this divisive and challenging time.
"Reverse Meditation" Book Study Group
In-depth discussions of Andrew's books are offered as part of a premium membership to Night Club, Andrew's online lucid dreaming and meditation community.